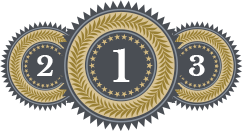 Individual Attention, Legal Expertise For You!
At the Durden & Mills, PC Law Firm we are a small firm and we are proud of that. Our size enables us to give our clients the individual attention their cases deserve. When you visit us at our office, located in a the Resource Valley Office Park, you won't feel like you're walking into a formal, impersonal law firm. Instead, you will feel welcomed like the special guest you are. As a client, you'll find that we will take the time to get to know you and what you need and want from our legal services. We'll give you the benefit of our more than 15+ years of legal practice while always valuing what you have to contribute to your case.
Experienced, Aggressive and On Your Side!
Depending on your situation, our attorneys may encourage you to consider settlement of your case. That doesn't mean, however, that we won't litigate aggressively for you in court when that's appropriate. Our attorneys have handled thousands of civil and criminal cases. If you are forced by circumstances into the legal system, you will be in good hands with our firm. Contact us today to learn how we can help you.
Compassionate, Caring, and Reasonable Attorneys!
Whether your case involves family law, an incapacitated adult, or a traumatic automobile accident, the attorneys at Durden & Mills, PC will take a compassionate and reasonable approach to helping you navigate the various issues. While many legal matters can be very emotionally charged, we will share our valuable guidance and insight as to your various options.
OUR PRACTICE AREAS
Family Law
Divorce, Child Custody, Child Support, Adoption, Name Change

Estate Planning

Last Will & Testament, Health Care Advance Directive, Power of Attorney, Trusts

Incapacitated Adults

Guardians and Conservators

Probate Litigation
Will Disputes, Trust Litigation, Estate Administration.

Civil Litigation
General Trial Practice, Debt Collection

Personal Injury

Automobile Accidents, Premise Liability, Intentional Torts.

Criminal Law

DUI, Drugs, Domestic Violence, Theft, Traffic Violations, Felonies, Juvenile Delinquency

Bankruptcy Law
Limited to Creditor Protection

" Experienced. Driven. Effective."